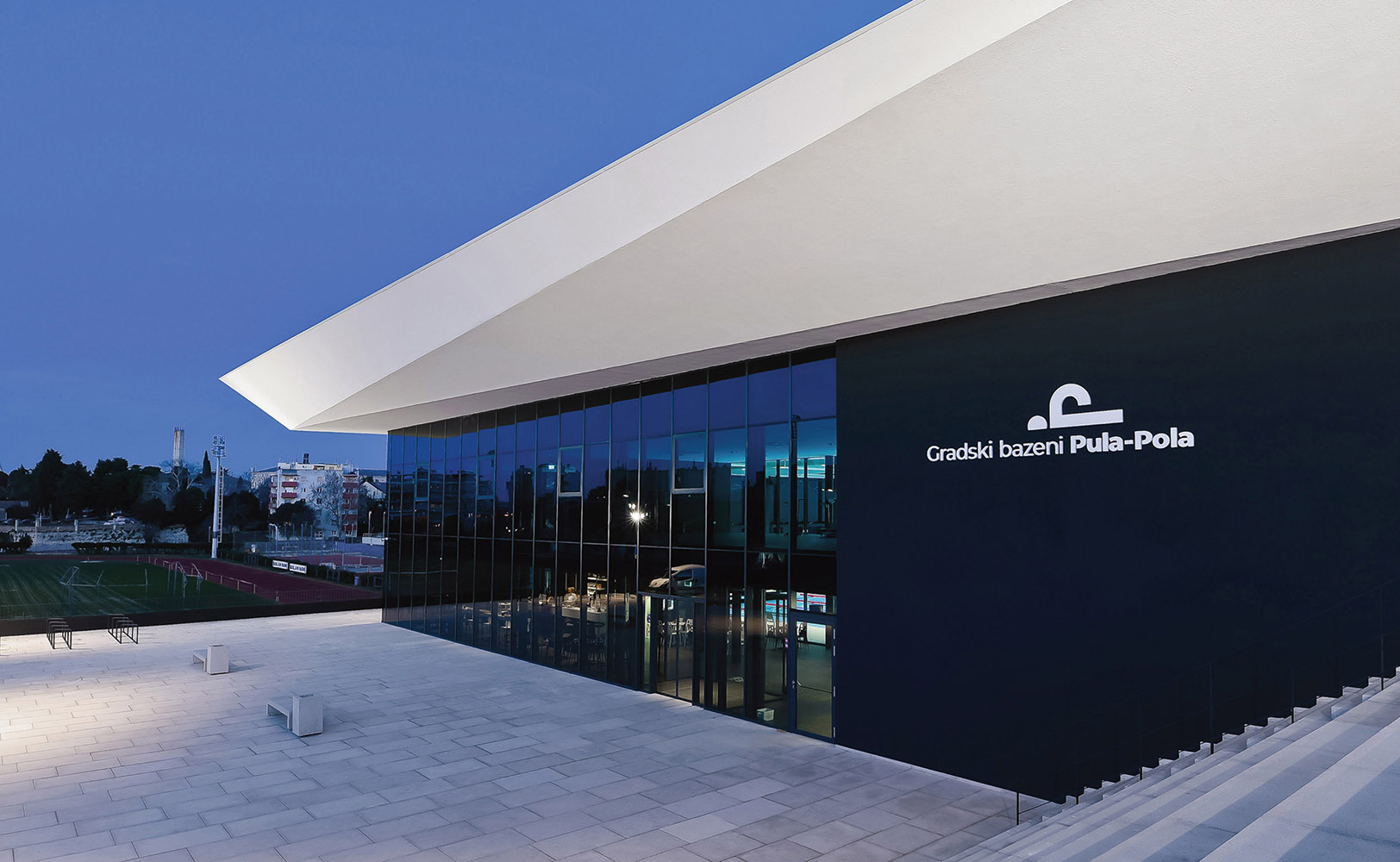 With over 60,000 sq. ft., the new Pula City pool facility in Croatia has several pools, a sauna, locker rooms, and other related spaces. Studio Tumpić/Prenc designed the visual identity for the new facility, from the logo to building signage and mural graphics. At the start of the project, the designers spoke with professional and recreational swimmers for inspiration. These conversations led to the use of the line as a guiding graphic element throughout the project, similar to the guiding line at the bottom of the pool that leads swimmers to their goal.
Wayfinding signage with pool related icons lead visitors to a long corridor that connects the lobby with the primary pool and locker rooms. Along the walls and throughout the facility, the use of the stylized water line unifies illustrated pool scenes. Playful figure icons run, dive, and swim across the walls.
Wall graphics at the secondary pool include water depth information, integrated with icons of Pula's landmark buildings and symbols of the maritime industry. The water line is used for safety markings at clear glass surfaces as well.
Project: Pula-Pola City Pools
Location: Rovinj, Croatia
Designer: Studio Tumpić/Prenc
Design Team: Sara Prenc Opačić, Anselmo Tumpić, Anton Licul Grk
Photography: Dejan Hren