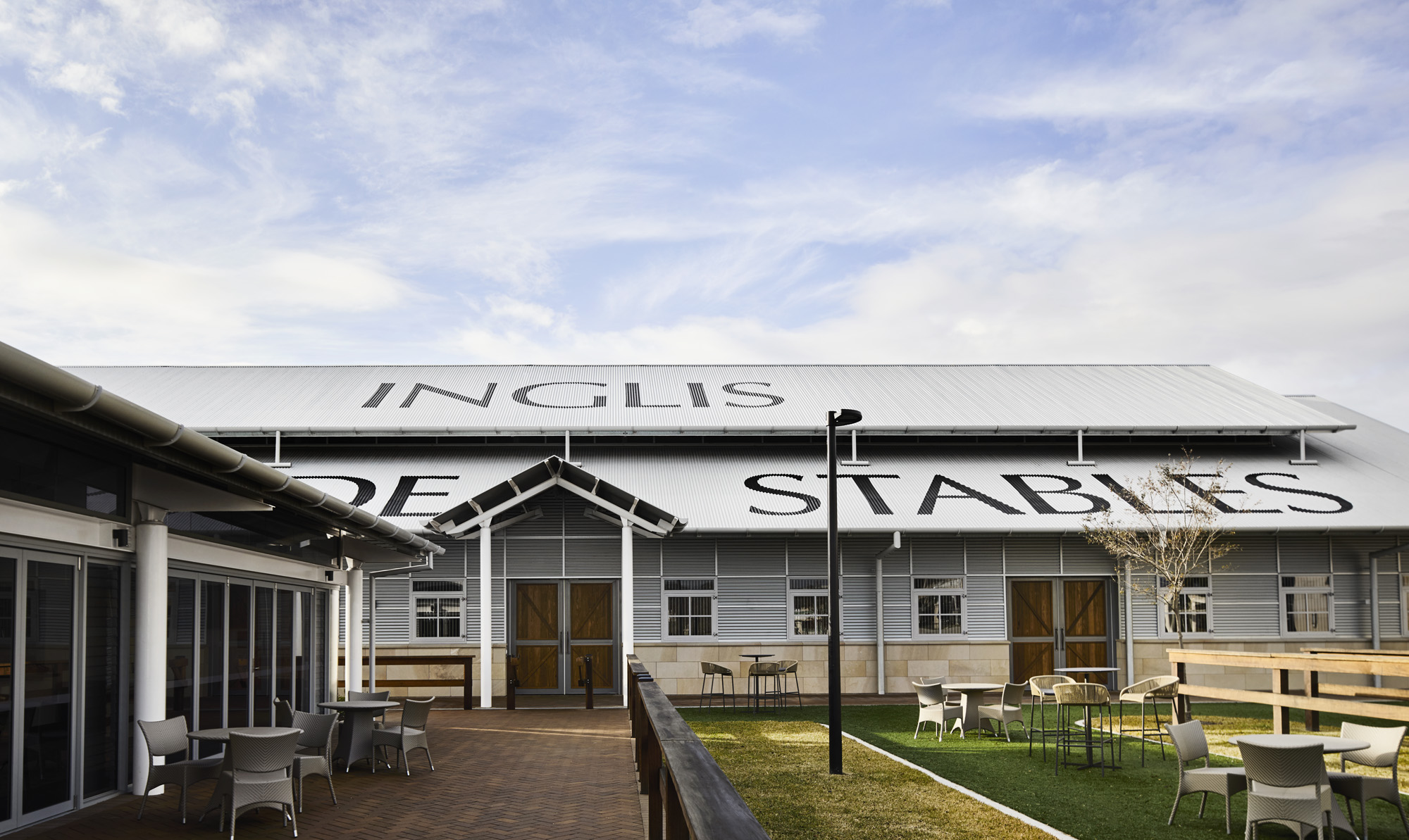 William Inglis & Son is internationally known in the bloodstock (horse) auction business, particularly for their Sydney Yearling Sales. Inglis has developed an iconic brand through the years, with over 100 years of continuous operation. When the company relocated their headquarters to Warwick Farm in the suburbs of Sydney, they partnered with MGallery by Sofitel to establish The William Inglis Hotel on the property. Built alongside Inglis' Riverside Stables, the hotel celebrates a passion for equine culture.
Inglis engaged Corlette Design to develop a signage and wayfinding program for the hotel and stables. The project provided an opportunity to express rich visuals from the Inglis brand and the equestrian world. Sign typography uses researched reproductions of historical Inglis fonts. Letters applied to the roof of the barn were inspired by traditional rural signs at rooftops. The design of metal bases at freestanding signs were inspired by barn bracket details.
At interior spaces, leather detailing at hanging signs resembles fine saddlery details. Textured metal arrows, numerals, and pictograms cleverly hint at horseshoes. Rich materials are used throughout the project, such as leather, brass, and timber.
Project:  The William Inglis Hotel & Riverside Stables
Location: Warwick Farm, Australia
Designer: Corlette Design
Photographs: Sharyn Cairns