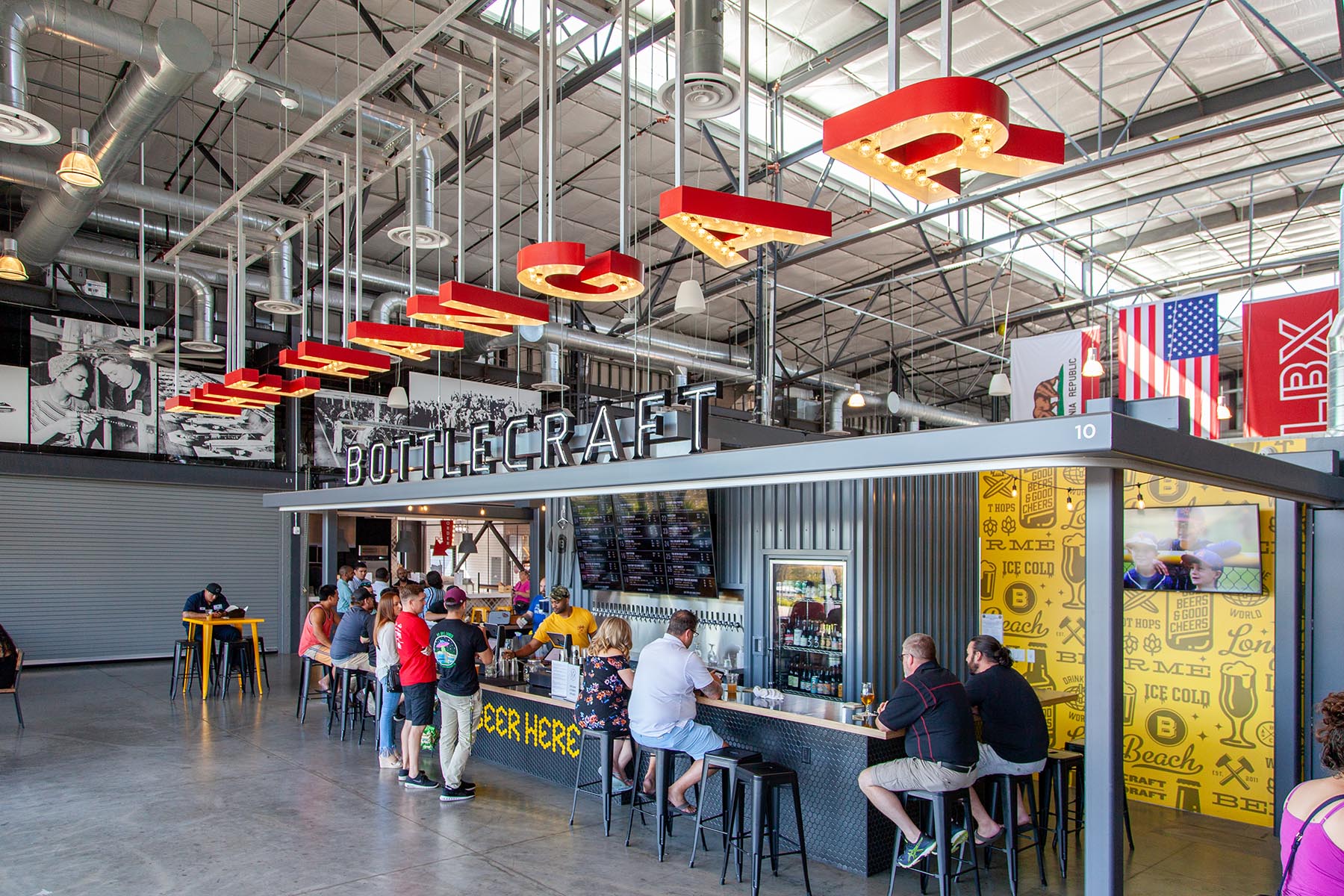 Long Beach Exchange is a retail and dining destination in Southern California, located near the Long Beach International Airport. Owner and developer Burnham-Wood Properties engaged RSM Design to develop a wayfinding strategy, signage design, and graphic installations for the project.
When designing the project, RSM focused on enhancing project visibility, expressing brand identity, and creating memorable moments for visitors. The nearby airport provided inspiration for the graphic and placemaking interventions.
The food hall on the property, called The Hangar, houses artisanal food vendors and boutique retailers. The appropriately named building is reminiscent of an actual airplane hangar. Historical images and visuals related to air travel culture are installed throughout the building. A split flap sign, similar to those found in airports of yesteryear, displays changing messaging for the food hall. Parachuting figures identify restrooms. A large compass mural adorns an exterior wall.
Project: Long Beach Exchange & The Hangar
Location: Los Angeles, CA
Designer: RSM Design
Sign Fabrication: Third Floor North
Painting: Look Signs
Photography: Allison Richter Photography